TikTok bans accounts of 'Team 07' members for posting video of Jharkhand mob lynching
The online short video sharing platform TikTok has reportedly banned accounts of famous group named as 'Team 07' for circulating videos of the Jharkhand lynching incident on the platform.
There are apparently five members in 'Team 07' group; Faisal Shaikh, Hasnain Khan, Faiz Baloch, Adnan Shaikh and Shadan Farooqui.
They uploaded a video supporting the Muslim youth Tabrez Ansari, who was beaten brutally by Indian extremists in Jharkhand.
The report comes soon after a complaint was filed with the Mumbai Police by Shiv Sena activist Ramesh Solanki, who lodged the complaint.
Everyone who uses Tik Tok has heard the name of Faisu Khan. He is the most popular person on Tik Tok in India and has more than 24 billion followers and more than 1.1 billion hearts.
Who is Tabrez Ansari?
Last month, a video that went viral on social media showed a terrified Muslim man tied to a pole being assaulted by Indian extremists in the eastern state of Jharkhand.
In the video, Tabrez Ansari is seen pleading for his life, blood and tears streaming down his face. His attackers force him to repeatedly chant "Jai Shri Ram".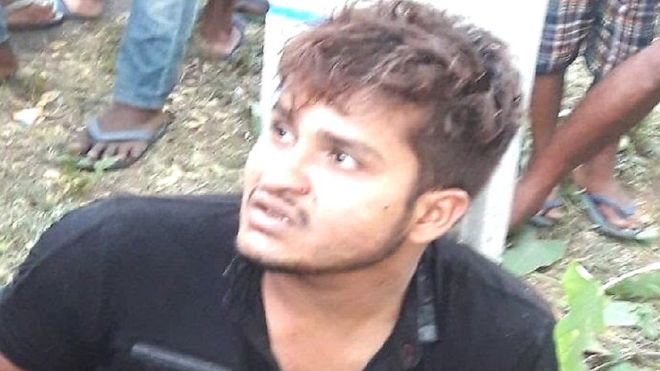 Mr Ansari does as told, and when the mob is finished with him, he is handed over to the police.
The police lock him up and his family is not allowed to see him. He dies four days later from injuries sustained during the attack.