Nation celebrates Independence Day as 'Kashmir Solidarity Day'
ISLAMABAD: The Independence Day of Pakistan is being celebrated today with national zeal, fervor as Kashmir Solidarity Day to express harmony and solidarity with Kashmiri brethren reeling from renewed Indian repression.
The day dawned with special prayers in the mosques after Fajar prayer for peace, progress, and prosperity of the country and liberation of the occupied territories of the Muslims.
Thirty one gun salute was offered in the Federal Capital Islamabad, while 21-gun salute in all the four provincial headquarters, Gilgit and Muzaffarabad.
The government of Pakistan has revealed a special logo for the Independence Day. The logo has been created to express solidarity with the people of Occupied Kashmir after BJP-led Indian government stripped the Jammu and Kashmir special status of the valley with the revocation of Article 370 of the constitution.
The logo unveiled is based on "Kashmir banega Pakistan" theme. Word Kashmir, written in red colour, represents sacrifices rendered during the freedom struggle.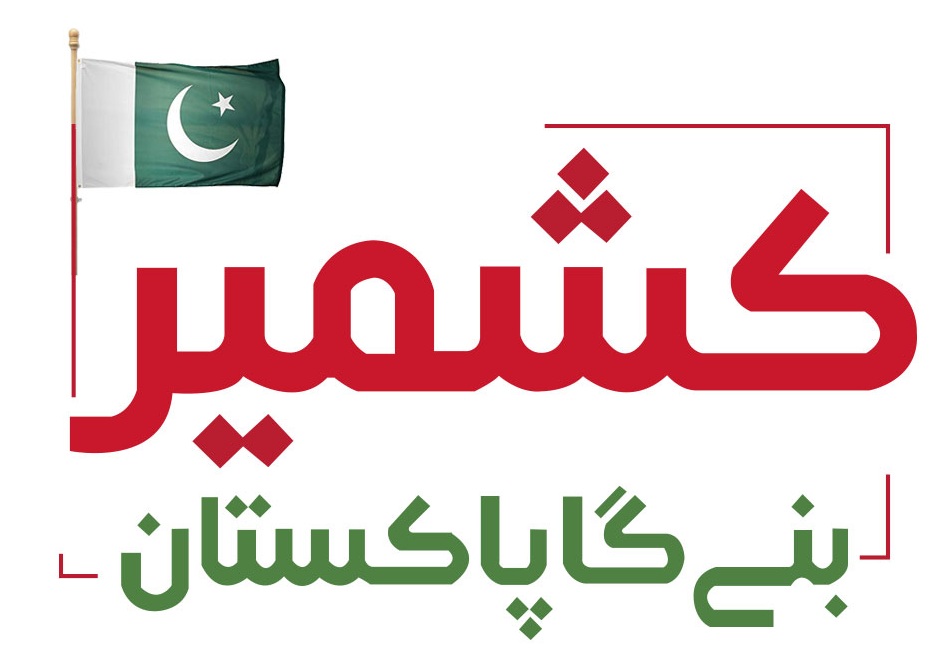 Different organizations will arrange Seminars, Mushaira, sports events, national song and speech competitions in this regard. At the same time, the government has also made arrangements to illuminate important buildings and monuments.
Flag hoisting ceremony held in Islamabad
The main flag hoisting ceremony was held in Islamabad.
Addressing the ceremony, President Dr. Arif Alvi emphatically renewed Pakistan's unflinching support to Kashmiri people until they get right to self-determination.
He said we will not leave them alone at any stage. Kashmiris and Pakistanis are one. Our grief is common as their tears move our hearts. We were with them; we are standing with them and will continue to do so.
Flag hosting ceremonies were also held in Lahore, Karachi, Peshawar and Quetta.
Change of guards ceremony held at mausoleum of Quaid-e-Azam
In Karachi, the change of guards ceremony was held at the mausoleum of Quaid-e-Azam Muhammad Ali Jinnah this morning.
A smartly turned out contingent of the cadets of Pakistan Naval Academy assumed the guards duties.
Commodore Irfan Taj of Pakistan Navy was the chief guest of ceremony.
He inspected the guard of honour and presented national salute to the Father of the Nation.
The chief guest also laid floral wreath at the mazar, offered fateha and recorded his impressions in the visitors' book.