'Libya Attack', At least 40 killed in air raid at Tripoli migrant detention centre
The UN-backed government has stated that the centre was hit by an air strike.
An emergency service spokesperson has said that some 120 migrants were inside a hangar at the Tajoura Detention Centre which took a direct hit.
Most of the dead are believed to be Africans, attempting to reach Europe on clandestine sea crossings from Libya.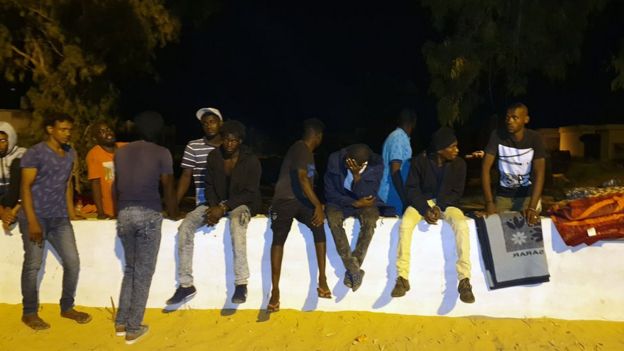 Thousands of migrants are stopped and held in government-run detention centres.
An official in the Libyan health ministry, Doctor Khalid Bin Attia, attended the scene of the strike and described the carnage.
"People were everywhere, the camp was destroyed, people are crying here, there is psychological trauma, the lights cut off," he told.
"We couldn't see the area very clear but just when the ambulance came, it was horrible, and blood is everywhere, somebody's guts in pieces."
The UN refugee agency said it was "extremely concerned" at news of the attack.
The UN-backed Government of National Accord (GNA), led by Prime Minister Fayez al-Sarraj, accused the self-styled Libyan National Army (LNA) of carrying out an air strike on the centre.
The "heinous crime" was "premeditated" and "precise", it said.
The LNA – led by Gen Haftar – was fighting government forces in the area where the strike happened.