India unveils spacecraft for historic mission to land on moon
India plans to join the exclusive group of countries that succeeded in landing on the Moon following next month's launch of their Chandrayaan-2 spacecraft.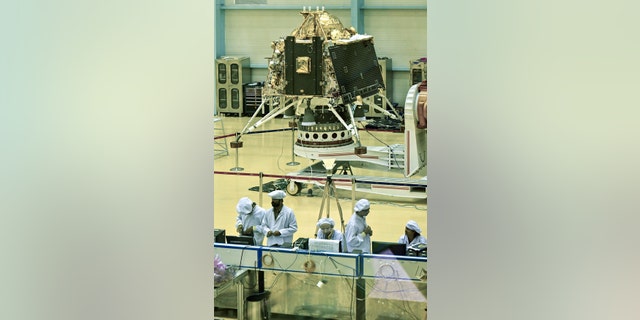 Indian Space Research Organization Chairman K. Sivan said that the spacecraft will launch from Sriharikota, an island off India's southeastern coast, on July 15.
So far, only the United States, Russia, and China have successfully landed on the Moon.
India's first lunar mission, Chandrayaan-1, orbited the Moon in 2008 but did not land there. It did, however, launch an impact probe that was intentionally crashed into the Moon. Chandrayaan-1 operated for 312 days.
Officials gave a glimpse of the Chandrayaan-2 spacecraft in Bangalore on Wednesday. India is also planning its first human space flight by 2022.
Meanwhile, last month NASA selected three companies to deliver science and technology payloads to the lunar surface on robotic landers over the next few years. The deals form part of NASA's Artemis program that aims to make new scientific discoveries and demonstrate new technologies supporting the goal of establishing a sustainable human presence on the Moon by 2028.