CM Usman Buzdar visits Mayo hospital to meet Data Darbar blast victims
LAHORE: Chief Minister of Punjab (CM) Usman Buzdar today has visited Mayo Hospital and met the victims of Data Darbar blast.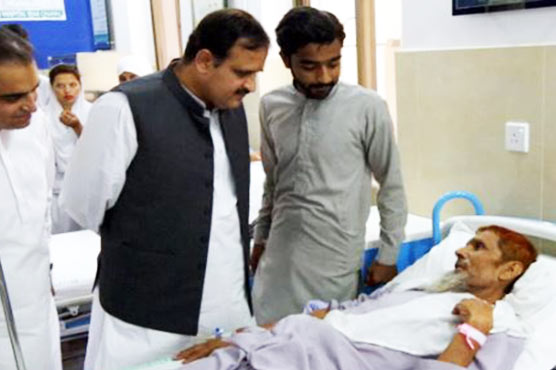 As per details, the CM informed the patients that inquiry into the explosion has been launched while the search for the terrorist group involved in this attack has also been started.
The chief minister said the wounded are being given best medical facilities to ensure their early recovery.
Meanwhile, the death toll from yesterday's suicide blast outside the Data Darbar has jumped to 11, as another policeman succumbed to his wounds.
Saddam Hussain, a resident of Kasur, passed away after losing too much blood after being injured in the blast.
On the other hand, the two police personnel who were martyred in the blast were laid to rest after performing their funeral prayers.