F-16 aircraft crashed in Belgium
Brussels: Belgium's F-16 aircraft crashed in the French city of Lorient in western France after a technical malfunction, resulted in the destruction of a house.
According to the Belgian Ministry of Defense, the plane crashed Thursday due to a technical fault in the plane's engine.
French authorities say the pilots managed to get off the plane on time but one of their parachutes got stuck in an electric high-voltage transmission line.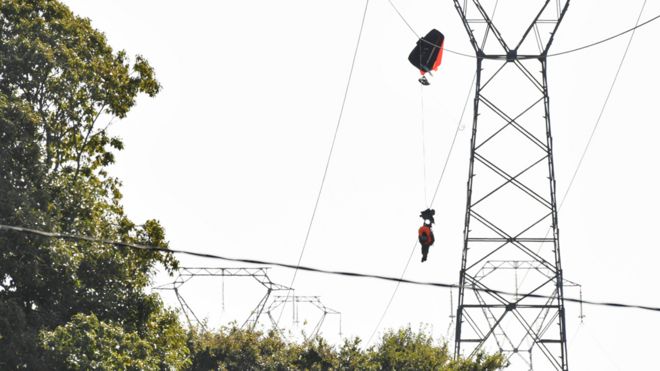 Rescue workers rescued them after 2 hours of hard work.